Business and Products
Our company supplies environmentally friendly, value added materials, including those necessary for manufacturing products related to printing and cutting-edge electronics. They are manufactured based on our core technologies regarding the chemistry of rosin or pine resin.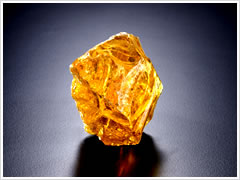 Rosin is a resin made by collecting and refining the sap of pine trees. Our own pioneering technologies for rosin chemistry have now become a core of our current business activities. We use them to develop intermediate materials such as papermaking chemicals, printing ink resins, adhesive resins and tackifying resins of high quality with respect to their required performance, such as their color and adhesive power, including those necessary for manufacturing our daily consumables. Our company's rosin-based business for papermaking chemicals and resin-based products (Coating Chemicals & Adhesive Materials) that have the largest market share in Japan. Our rosin-based diversification of technology (Functional Materials) has been contributing to the development of advanced technologies, such as those for electronics, by manufacturing products essential for such industries. We are committed to continuously contributing to the development of an environmentally friendly society and the welfare of the world.
Business fields