Solder for use in electronics [PINE SOLDER] [PINE FLUX]
Solder with our own rosin-based flux
Our flux technologies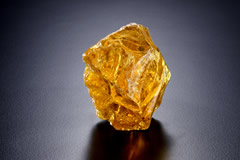 Rosin is made by refining the sap (crude turpentine) of pine trees.
For more than 135 years since our company's establishment, we have been manufacturing various rosin-based products including printing chemicals, printing ink, tackifiers and adhesives. Our recent strategies focusing on the electronic industry are encouraging the development of rosin-based unique flux for electronic applications.
1. Solder Paste [PINE SOLDER]
This is a special, lead-free solder paste containing our own rosin-based unique flux. The product lineup shown below allows you to choose the optimum ones for individual applications
- For automobile onboard electronic devices
Automobile electronic parts and other high-reliability parts
Product: GSP (new product), AC240 and PSP-P293R1
- For high-quality general applications
Commercial use electronic parts
Product: PINE SOLDER VAPY and XFP series (halogen free)
- For pre-solder
Semiconductor packages, interposers and solder coating
Product: PINE SOLDER TAS LF 219Y series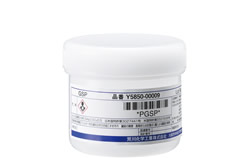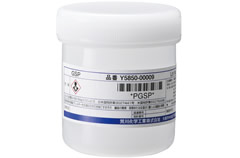 Product lineups
PINE SOLDER (Solder Paste)
Product
Type
Metal
Powder Size
Viscosity
(mPa・s)(25℃)
Halide Content
(wt%)
Application
GSP
Pb-Free
Sn3.0Ag0.5Cu
Type 4
130-190
0.06
Printed Circuit Board
for Vehicle installation
PSP-V
〃
〃
〃
160-220
0.23
〃
PSP
〃
〃
〃
160-240
0.10
〃
XFP-1
Pb-Free, Halogen-Free
〃
〃
150-230
None
Printed Circuit Board
XFP LF138
Low melting point, Halogen-Free
Sn58Bi
〃
140-200
〃
〃
VAPY-F
Pb-Free
Sn3.0Ag.0.5Cu
Type 5
160-240
<0.01
〃
PSP-F
Pb-Free, Halogen-Free
〃
〃
150-210
None
〃
TAS LF219T
Pre-coat Solder
〃
Type 7
80-140
0.14-0.20
Interposer
2. Rosin contained wire solder [PINE SOLDER]
Our own flux technologies brought about a significant reduction of flux scattering, which resulted in the development of this high-performance, lead-free wire solder containing rosin that has a better wettability. A halogen-free version is also available.
Product: PINE SOLDER PSC-K31A and PSC-CK3 (halogen-free)
3. Post flux [PINE FLUX]
Rosin-based flux for various applications including special ones
- Rosin-based post flux for flow
General purpose; applicable for lead-free solder with a low content of silver or no silver Product: PINE FLUX WHS series
Product: PINE FLUX WHS series
- Post flux for terminals
Coils and transformers
Product: PINE FLUX NLD series
- Post flux for semiconductors
Bumping, solder balls and LED elements
Product: PINE FLUX WHD, WHP and ALS series
Product lineups
PINE FLUX
Product
Apply Method
Appearance
Viscosity
(mPa・s)(20℃)
Solid Content
(wt%)
Halide Content (wt%)
Application
WHD-001
Spin Coat
Light Yellow Transparent
14
40
None
Wafer Bump
WHP-002
Print/Pin Transfer
Amber
9
70
〃
Wafer Bump, Flip Chip
WHS-003C
Spray
Light Yellow Transparent
-
15
0.08
Printed Circuit Board
WHS-001HF
〃
〃
-
〃
None
〃
WHD-003HF
Dip
〃
-
28
〃
〃
ALS-001
Spin Coat / Pin Transfer
〃
-
8
〃
Wafer Bump / Water soluble