Company
Our Story
Arakawa Masahichi Shoten was launched at the dawning of modern Japan.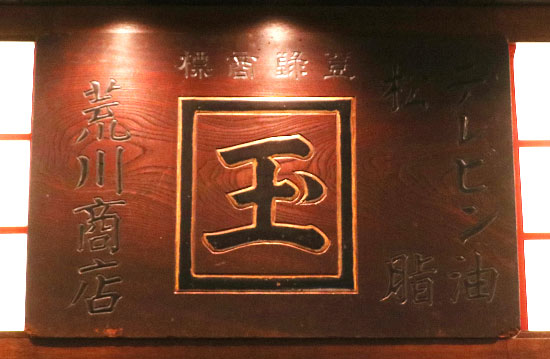 Not long after the start of modern Japan in 1876, our founding father, Masahichi Arakawa, hung a sign with the shop's name, Tamaya, on the corner of 2-chome Fushimi-machi in Osaka, where he ran his drugstore business. He opened the original company, Arakawa Masahichi Shoten, to sell rosin and turpentine oil. He was always looking for ways to expand his sales base and routes. This was the starting point of our company which, as a manufacturer of rosin-based derivatives, established its proprietary technologies over the following 140 years.
In 1914, just before the chemical industry began in Japan, the company had already established itself as a pioneer in the field of pine chemicals, by operating a factory that manufactured rosin-based products in Shigino, Osaka. In 1928, the company began manufacturing and selling rosin ester, the most basic material used in the paint industry. From then the company began developing adhesive resins, chewing gum base, paint, and a host of other applications.
In 1937, the company successfully developed an alkylphenolic resin that the company sold under the name TAMANOL . The main applications of the product were printing ink varnish, paint varnish, and electrical insulation varnish. Arakawa has continued developing new products in this same series through constant improvement of our technology.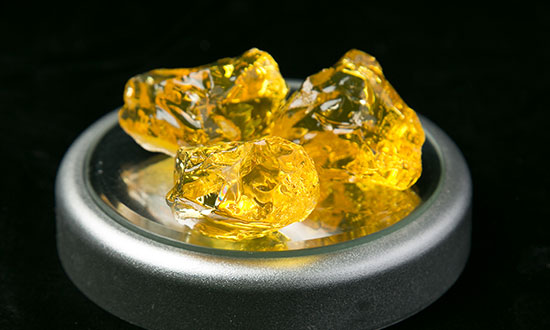 WHAT IS ROSIN?
Rosin is a chemical that is obtained by refining crude gum from pine trees. It is often used to provide a better grip on balls. Rosin bags are well known in baseball. It has a broad range of industrial uses, such as a bleed blocker in paper, and the resins for printing ink and adhesives. Most of the rosin consumed domestically in Japan is imported from China, and we are the largest rosin consumer in the country, handling over 50% of all rosin imported into Japan.
Bringing in a new era with in the paper industry by manufacturing and selling SIZEPINE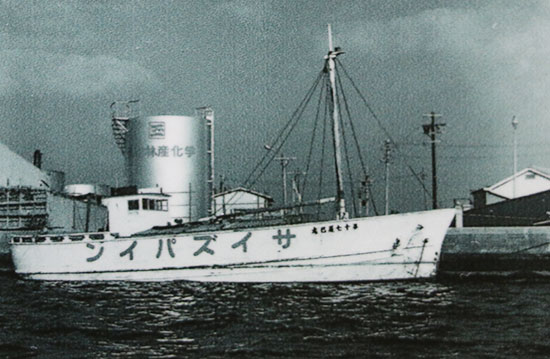 The company was dealt a serious blow with the loss of most of its assets because of World War II, after which it was resurrected, centering around Imafuku Factory (Osaka Factory today) which managed to escape the ravages of the war. In 1954, the company developed and manufactured SIZEPINE, a sizing agent for bleed blocking introducing a new era for the paper industry. Before that time, paper companies generally purchased rosin and manufactured their own sizing agent. On the other hand, we started to manufacture and sell paste-like sizing agents that were water soluble and easy to use. This was hugely advantageous to papermaking companies, who could now eliminate their size manufacturing processes.
The papermaking industry responded to soaring paper consumption in the mid-50's by switching the pulp source from coniferous trees to deciduous trees, with their shorter fibers causing lower paper strength. In 1960, we developed a petrochemical product, the polyacrylamide paper strengthening agent called Polystron. We went to develop a series of products for the papermaking industry and expanded production and sales bases nationwide. This development directly linked us to papermaking companies which to led establish a business division supporting the bed-rock of our company operation.
Birth of the alicyclic hydrocarbon resin ARKON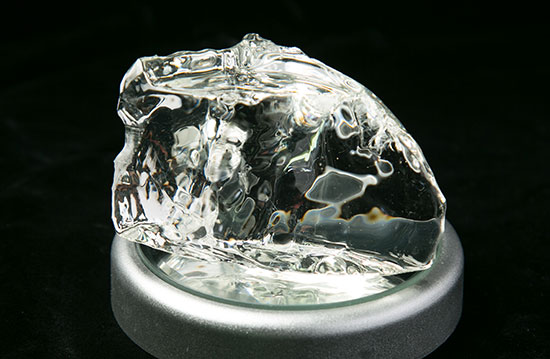 In 1961, we completed a factory for manufacturing the emulsifier for synthetic rubber polymerization, named RONDIS. At about the same time, the synthetic rubber industry boomed with the advent of the motorization era in Japan. We also rapidly expanded in both domestic and overseas markets.
The hydrocarbon resin that began prevailing in the latter half of the 1950's was hydrogenated to create a colorless, transparent resin, and in 1964, the world's first hydronegated hydrocarbon resin, ARKON , was developed. Because the product was so well received both at home and abroad, we added Morita Koatsu Chemical Industries, Ltd. (now Koatsu Chemical Industries, Ltd.) to our group in 1967. Following this acquisition, in 1970, we built the Mizushima Factory at Mizushima Chemical Complex in Kurashiki City, Okayama Prefecture, where we launched full-scale production. From there, we moved aggressively into adhesive resins as well as plastic modification applications that made ARKON an internationally known brand.
Global Network Development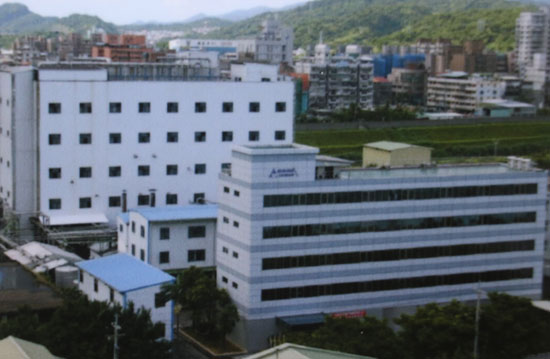 In 1967, in the an event representing this company's first venture overseas, Taiwan Arakawa Chemical Industries, Ltd. was established in Keelung, Taiwan, and the production of rosin-related products was started. This was followed by the founding of Arakawa Chemical (USA) in the U.S. in 1982, and the establishment of overseas joint ventures in Wuzhou (China), Hong Kong, and Thailand in 1995, Xiamen (China) in 1996. In 1998, we licensed our ARKON manufacturing technology to The Dow Chemical Company and jointly established a sales company in Germany. We established a locally incorporated company in Wuzhou, Nantong, China in 2004, and a third locally incorporated company in Wuzhou, China in 2008. We are currently accelerating the globalization of our businesses through measures including acquisition of the The Dow Chemical Company's ARKON business in 2010, and integration of our three locally-incorporated companies in China, and the establishment of a sales company in Shanghai, China in 2011.
Speciality Chemical Partner
We have been expanding our business fields in the petrochemical arena as well based on our technology cultivated utilizing rosin. In 1987, we commercialized the photo-curable resin BEAMSET as a functional coating resin. We have been expanding applications of this into a wide range of fields such as displays. We were at the forefront of heightened awareness about global environmental problems, and in 1990 we successfully developed the CFC-free solvent PINEALPHA for cleaning high precision electronic parts. Through research into rosin, we achieved a long-standing dream by successfully developing colorless and odorless rosin, and in 1987, developed the ultra-pale rosin PINECRYSTAL, which is now being promoted in the electronic material and medical fields.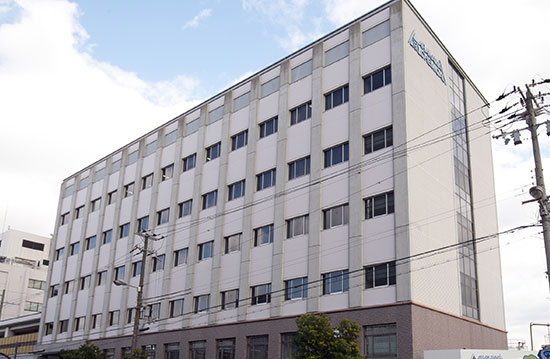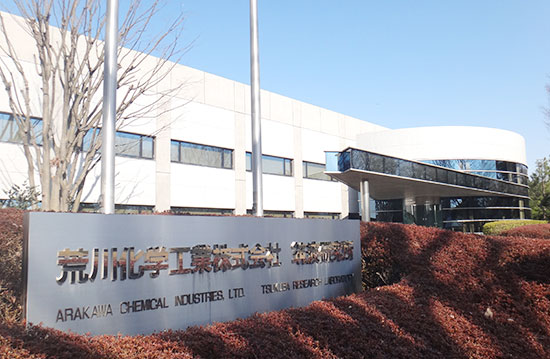 In 1993, we opened the Tsukuba R&D Center, which created opportunities to use the technologies we have been cultivating over the years, in the new product developments for high-growth fields of the future, such as electronics. In 2003, we added Japan Pelnox Limited (now Pelnox Limited) to our group in order to promote business expansion in fields related to electronic materials. In addition, in 2009, we developed and commercialized the hybrid polyimide film POMIRAN together with Taimide Technology, Ltd. in Taiwan.
We took a seat in the second section of the Osaka Securities Exchange on November 17, 1999, in the second section of the Tokyo Stock Exchange on October 6, 2000 and also in the first section of the Tokyo and Osaka Securities Exchange. Our corporate history is defined by our commitment to rosin and represents a history of products that have filled many customers' needs. As a speciality chemical partner who is contributing to society through manufacturing environmentally friendly materials, we stand ready to accept any challenge that lies ahead. ※UV/EB Ultraviolet/Electron Beam