Company
Message from the President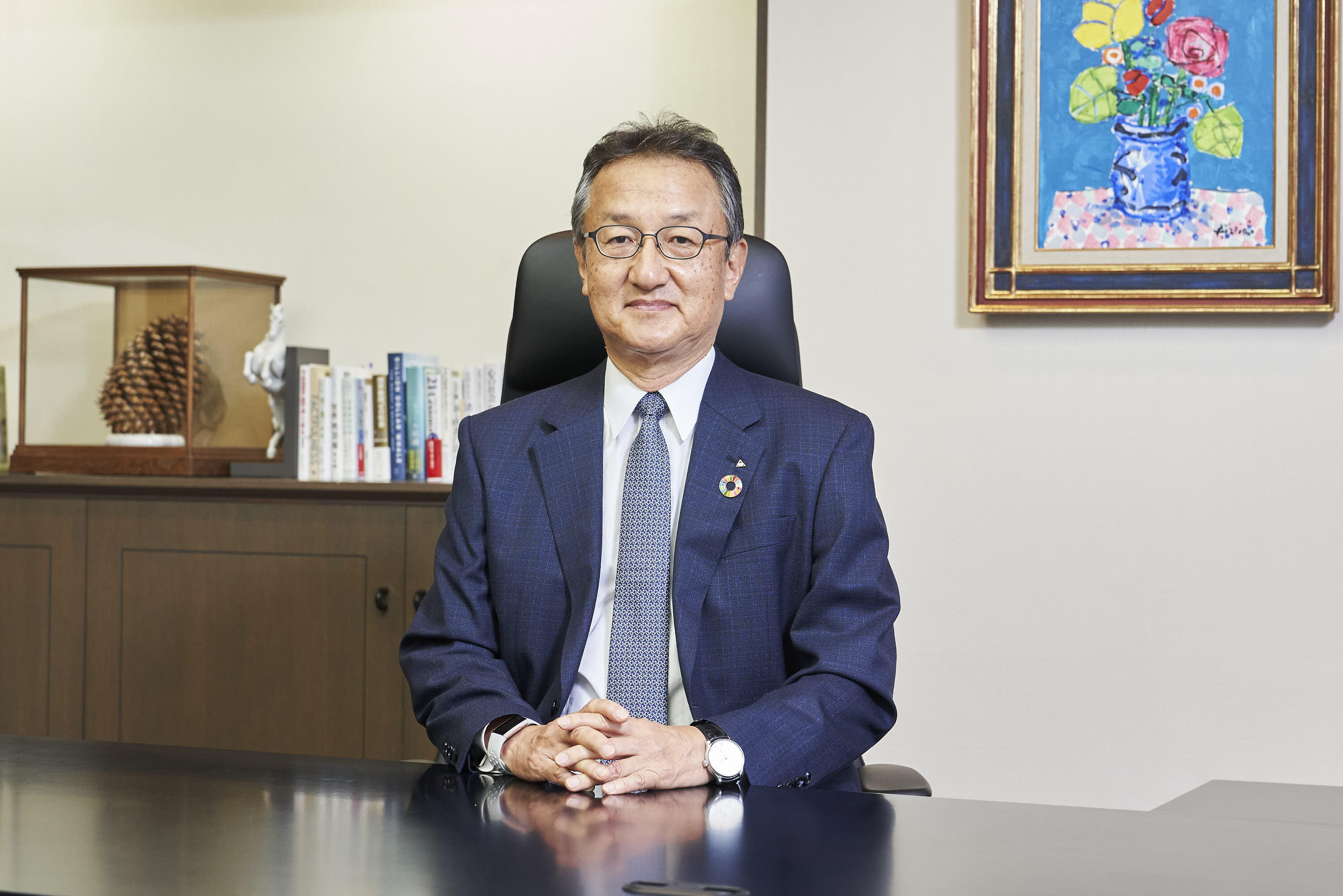 We have made continued and tireless efforts for more than 140 years since the company's establishment in 1876, with pine chemical - chemistry of the natural resin gum rosin (pine resin) as its core technology. This has been achieved through the support of all parties with stakes in our company including our shareholders, business partners, and the local community.
As such, we would like to express our deepest gratitude for the support offered by all parties.
We have developed and provided our customers with products that contribute to daily life such as chemicals for paper manufacturing, resins for printing inks, and resins for adhesives, by means of sustainable materials represented by rosin and our proprietary technologies cultivated over years.
Arakawa Chemical Group is determined to become a chemical manufacturer that supports the "REAL" and "DIGITAL" world. For our further growth,
we produce materials related to life science in a sustainable ecosystem. In addition, we have been reorganizing our business portfolio as well as reinforcing our core technologies such as water-based polymer and hydrogenation technology.
Beginning in April 2021, we have commenced our 5th medium-term management plan, whose slogan is "V-ACTION for sustainability". We will promote KIZUNA management according to our code of conduct. We will strive to achieve the following targets.
There are five V's we are eager to work on.
Vector-safety as a core, strengthen sustainability
Value-boost value with a winning portfolio
Variety-promote a diverse workplace and inspire innovation
Venture-proactively take on social challenges with our speciality technology
Vitality-create a rewarding work environment for growth
With safety as our top priority, we pursue high quality and environmental friendliness, as well as enhancement of our corporate governance system, and contributions to the society. We believe that considering SDGs (such as carbon-free society) is crucial for the company to continue to grow together with our customers. Through these efforts, we will be able to meet the expectations of all our stakeholders and become an even more trusted company.
We look forward to your further support and cooperation.