Company
Message from the President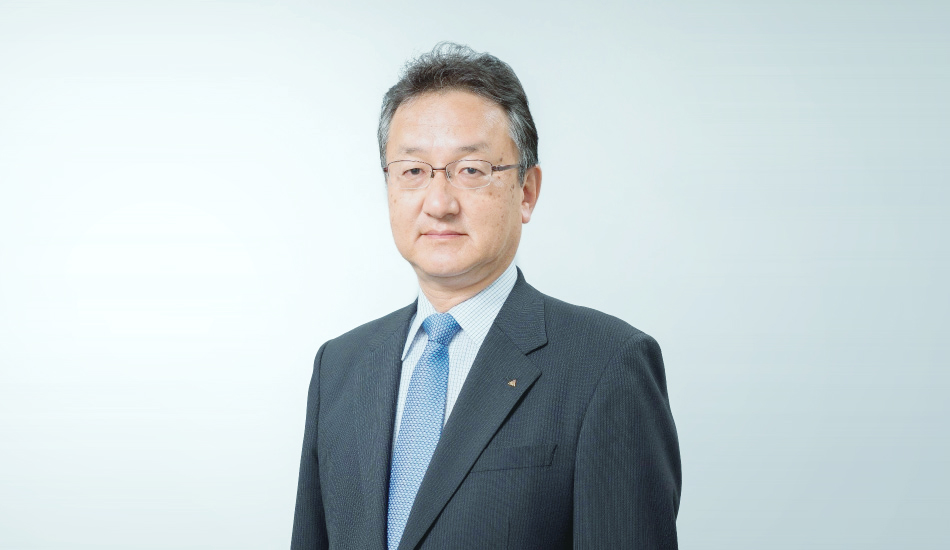 We have made continued and tireless efforts for one hundred fourty (140) years since the company's establishment in 1876, with the pine chemical - chemistry of the natural resin gum rosin (pine resin) as its core technology. This was achieved through the support of all parties with stakes in our company including our shareholders, business partners, and the local community. As such, we would like to express our deepest gratitude with respect to the support provided by all parties.
We have developed and provided our customers with products that contribute to daily life such as chemicals for paper manufacturing, resins for printing inks, and resins for adhesives, by means of earth-friendly materials represented by rosin and our proprietary technologies cultivated over years.
In addition, based upon these technologies, we are not only making efforts to reinforce our core technologies through the development of the world's only colorless transparent rosin-derivative resin, etc., but are also striving to expand our businesses in the field of electronic materials through the development of coating agents for LCDs, etc.We have expanded our business through establishment of manufacturing bases and sales offices in China, Asia, Europe and the U.S.A., and have solidified the bases for a global enterprise. Furthermore, we are accelerating the globalization of our businesses through development of new needs and demands, development of new products based on our fundamental technologies and expansion of the sales so that we will strive to become a true global enterprise.
Beginning in April 2016, we have commenced our fourth five year management plan. The slogan, "Dramatic SHIFT 1" - has a direct policy for "Developing system for SHIFT realization and implementing renewal of business". Teams are integrated as "1" league, evolving by conducting three significant elements of "Developing system for SHIFT realization"; "Implementing renewal of business"; and "Strengthening true globalization and governance systems".
Safety First. We pursue quality and environmental friendliness, as well as enhancement of our corporate governance system, and contributions to society. Through these efforts, we will endeavor to continue growing together with our customers so that we can meet the expectations of all our stakeholders and become an even more trusted company.
We look forward to your further support and cooperation.